This Saturday, November 18, the Navy will be hosting their annual Makahiki celebration beginning at 9 AM at the Rainbow Bay Marina "A" Frame. You are welcome to come and play traditional Hawaiian games (and win prizes!) and observe and learn Hawaiian culture. This is a great event for families and children! For more information, please see the flier below (click or tap to view the full-size image)–note that it is not necessary to RSVP. Just come down to the event and enjoy yourself!
As part of this event, our partners at Loko Iʻa Pāʻaiau will be signing a Memorandum of Understanding (MOU) with their U.S. Navy Partners! This document signifies, among other things, the long-term commitment of the parties to restore and steward this historic site. The MOU signing will occur (we think) approximately around 11:30 or noon. Mahalo to Ms. Kehaulani Lum and everyone else who put in a lot of work to make the MOU happen!
Also happening this Saturday: The Friends of 'Aiea Library will also be holding a booksale at the 'Aiea Public Library programming room from 9 AM to 2 PM! As always, this is great opportunity to find some inexpensive (but high quality) books, movies, music, and other media (remember, the holidays are right around the corner!). Proceeds from the sale will help to support 'Aiea Public Library's programs. Mahalo to Ms. Karen Higa and everyone else who donate their time and energy to make these book sales possible!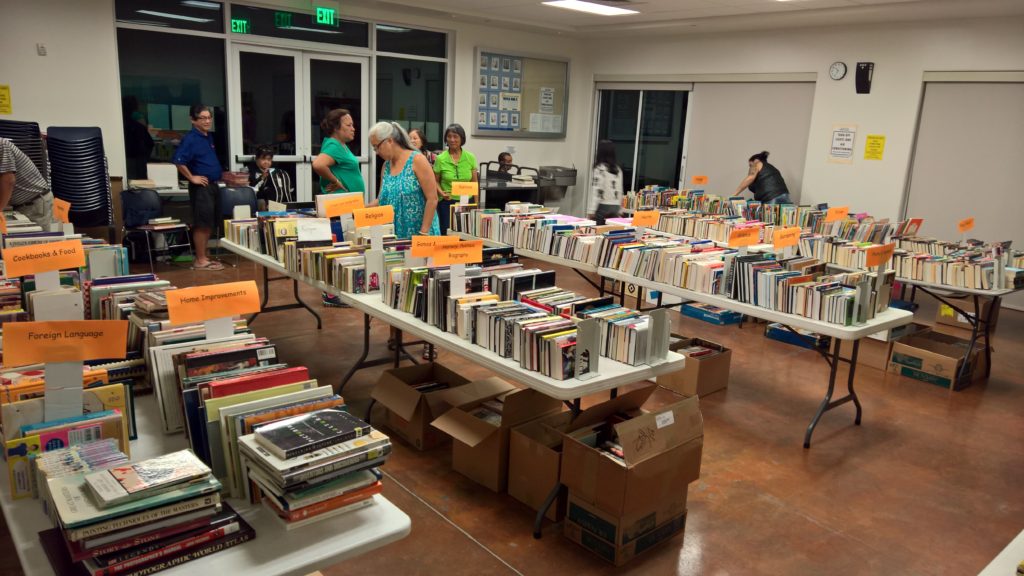 The Friends of 'Aiea Library could still use some help setting up before the booksale (set-up will begin at about 3:30 PM on Friday, November 17) and cleaning up after the booksale is pau (about 2 PM on Saturday, November 18). Mahalo nui for your consideration!
We hope to see you at one of these events this weekend!