Aiea Hongwanji Mission (99-186 Puakala St, Aiea, HI 96701) will be holding a vaccination clinic on Friday, August 5, 2022 from 4:00 PM to 8:00 PM. Pfizer and Moderna (initial doses and boosters) are available.
See the flier below for details: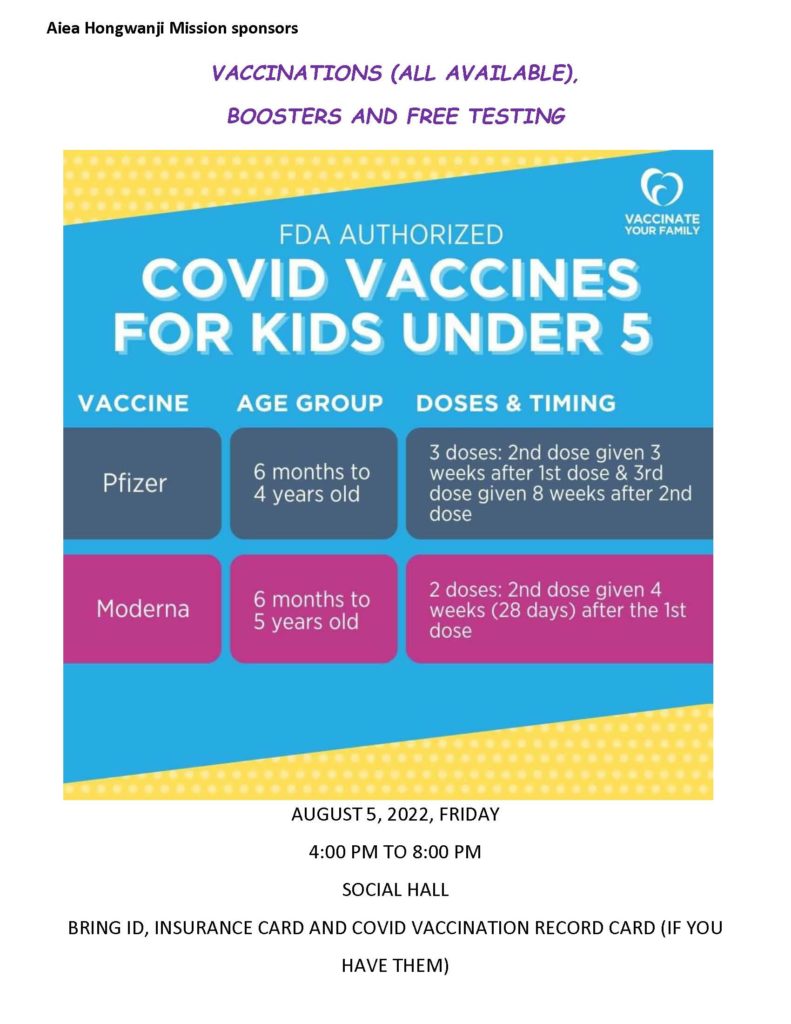 Thank you to Aiea Hongwanji for sponsoring this event, and thank you in advance to the participants for doing your part to keep our community safe!